Thank you for stopping by at our booth.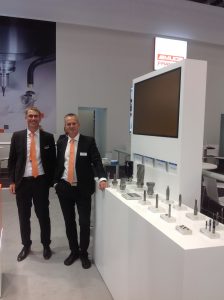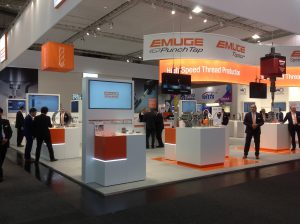 Effective August 1st, 2019 company FROMM Vertriebs GmbH and NAWA Präzisionstechnik GmbH have agreed to join sales activities.
For decades now, company FROMM is a sales partner of EMUGE-FRANKEN in the greater area of Stuttgart, selling and consulting customers on cutting tools, clamping tools and measuring equipment.
With the sales cooperation with NAWA, FROMM will extend their portfolio into the area of PCD tooling.
Customers will benefit from a closer relationship and better service in selection, application and maintenance of PCD cutting tools
http://fromm-vertriebs-gmbh.de

NAWA has added the diameter 6 mm version of the blueCUT PCD-endmill to the standard portfolio. The blueCUT is now available in 11 different stocked versions and in the configuration program, with max. 3 weeks lead time, in nearly infinte versions ranging from D6 to D20.

Furthermore, NAWA has revised the PCD insert portfolio and added some more sizes to the program. In total we have now more than 270 different styles of inserts available from stock.
PDF Download blueCUT-Catalogue