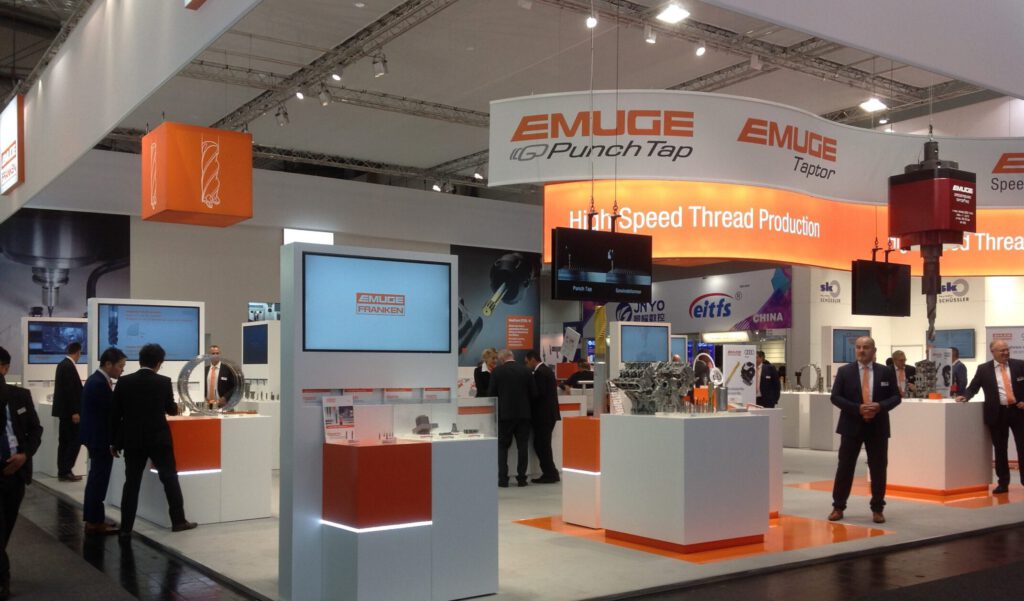 In 2022 we will participate together with EMUGE-FRANKEN in numerous trade fairs and look forward to seeing you again.
In the first half of 2022 you will find us at the
SIAM in Switzerland,
International Industry Fair in Slovenia,
Elmia Verktygsmaskiner in Sweden
Mach-Tech in Budapest,
Metal Show & TIP 2022 in Romania,
TechniShow in the Netherlands,
BIEMH in Spain,
Metaltech in Malaysia.
We are looking forward to your visit.